2019 – 2020
President's Message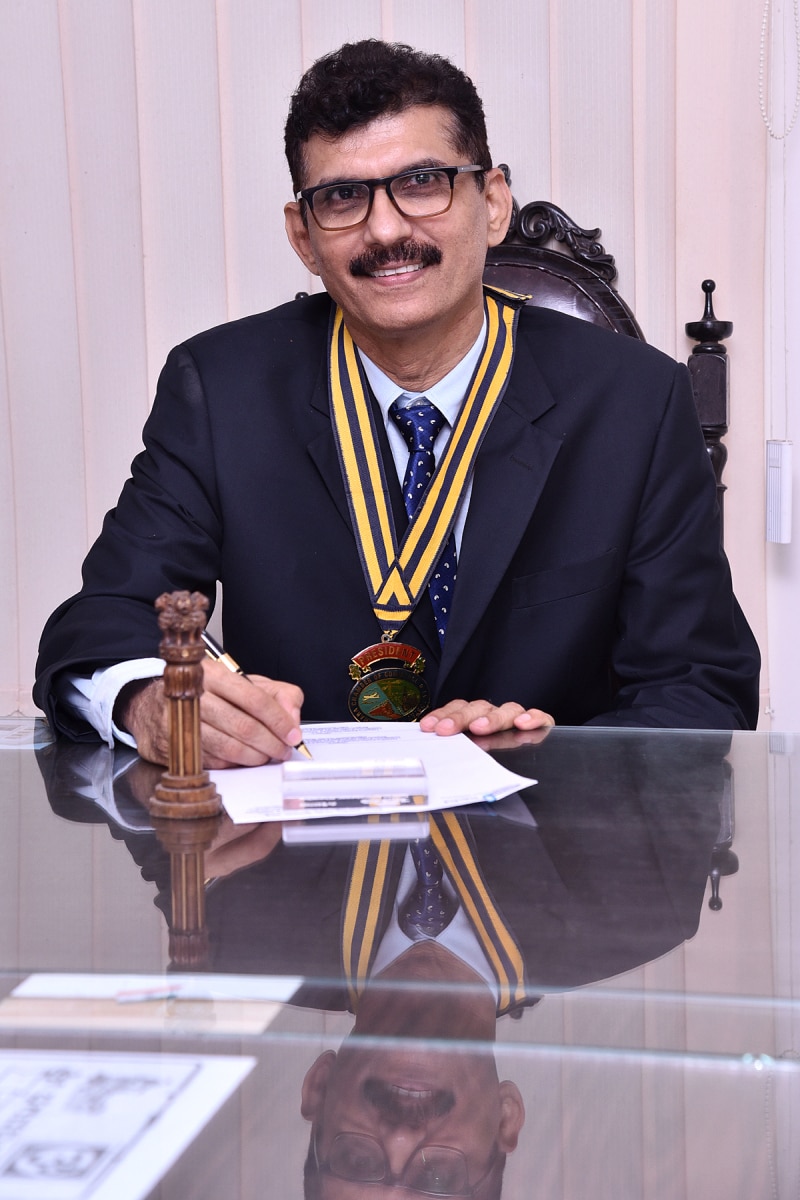 Dear Members,
As I take up this responsibility with all sincerity and humility, I strongly believe that I have the blessings of all the Past Presidents who are no longer with us, the whole-hearted support of all the active past presidents who are with us and the positive vibrations of the entire business and industrial community of our District.
The question that comes to my mind is, are we future ready? Not just future ready; are we ready for the present? Amazing and disrupting changes are happening around us in the way businesses are done. New challenges are looming in every aspect of trade, commerce and industry. We cannot afford to miss the bus. We need to get onto the driver's seat for the benefit of our people, our trade, commerce and industry. We need to use our native skills to keep our vibrant local economy going and our innovative and entrepreneur skills up and kicking.
Mangalore is special. We are a very unique people. Historically we have welcomed people from all over the world and have assimilated with them and taken the best from them. In the process we have enriched ourselves and our way of life. We have a unique culture, tradition, our own languages, our own sports, our own cuisine, our own calendar, our own drinks, and a distinct geography. We are different. We should realize this first. We should also realize that we have to carve our own destiny. Our entrepreneurship skills are recognized all over the world. We cannot entirely depend on the Government to make decisions for us. That will not help us. Rather we should be the catalysts and partners with the Government to make them work for us.
For this we need the concerted efforts of the entire community. We need to join hands to move things in the direction that we wish to take them. Our Past Presidents who have trodden the path ahead of us are always a great support. The journey we have embarked on will be that much easier to travel with the active participation of all the members.
Warm Regards,
SRI ISAAC VAS
(President)