2021 –
President's Message
Shashidhar Pai Maroor
PRESIDENT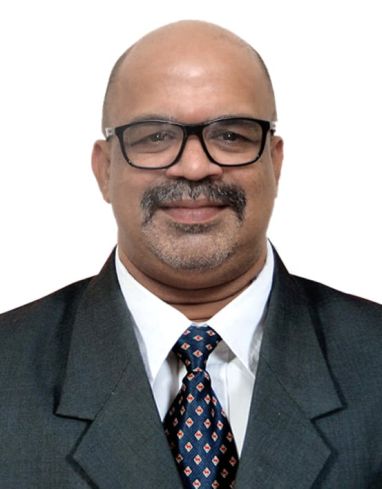 Dear Members,
At the outset, I express my wholehearted gratitude for electing me as the president of Kanara Chamber of Commerce & Industry for the year 2021-2022 at the Annual General Meeting held on 30th September 2021. I accept this responsibility with all humility and promise to give my best to keep up the values and spirit of KCCI.
The 80-year-old unblemished legacy of KCCI nurtured by my predecessors is invaluable. It is indeed a very big responsibility, to be at the helm of affairs of one of the most respected and reputed organizations of this region.
It's been a very tough two years for all of us. We have seen unprecedented situations in all spheres of life; be it personal, family, business or profession. KCCI played a very crucial role under the leadership of the Past President Mr. Isaac Vas in addressing concerns faced by Trade and Industry and also in supporting The District Administration. The new initiatives like KCCI Alternative Dispute Resolution Center, Industry Academia Interconnect , City Bus service and Honey testing labs have opened up, out of the box avenues of opportunities in facilitating trade and commerce. These programs were prioritized as prime focus areas by KCCI and have been successfully implemented under these challenging circumstances by President Isaac and team .
The new team of Office Bearers and Directors of KCCI will strive hard to continue these initiatives and to take it to the eventual desired goal.
The focus areas taken up by the new board are
1. Industry Academia Interconnect
2. Focus on Family Business Growth
3. Establishing IT Park in Mangalore
4. Awareness of KCCI Alternative Dispute Resolution Centre
5. Attract Industries in Mangalore Special Economic Zone.
6. Assisting Fisheries & other allied activities
7. Facilitating an ecosystem for start up ventures
I join the board in soliciting complete support and guidance from all past presidents, members and well-wishers of KCCI in all endeavors facilitating trade, commerce and industry.
As I am taking over as the President of KCCI, I would like to thank Past President C.A Srinivas Kamath, my friend , philosopher and guide, for the support and encouragement he bestowed upon me to take up this big responsibility.
I profusely thank the Immediate past president Mr. Isaac Vas for assuring me all his support and guidance during my tenure. I also acknowledge the support and encouragement of Past Presidents who have been the source of inspiration and guidance to me. I would also like to thank all the office bearers and directors of KCCI 2021-2022 for extending their unstinted support.
"Empowering enterprise and facilitating growth" which is the core mantra of KCCI will be our ultimate goal.
Thank You.
Warm Regards,
Shashidhar Pai Maroor
(President)