With a modest beginning on 20 December 1940, we are today recognized as one of the respected Chambers of Commerce and Industry in Karnataka.
Our Objective is the growth of the region, serving trade and industry in this coastal region of Karnataka, Dakshina Kannada. We promote and protect the interests of anyone engaged in trade, commerce, manufacturing and allied activities, specifically in the region of Dakshina Kannada & India in general. We have performed a proactive role in promoting initiative and enterprise for the past 81 years. We are at the forefront of trade & commercial activities through legislative and trade measures introduced by the Government and its agencies and also act as a vigilant watchdog to oppose adverse measures so that the commercial activities in the region are not affected.
We also promote free and fair trade practices by the commercial establishments in our region. We are the apex body in the region and along with our members are working towards making the region of Dakshina Kannada congenial for sustained economic activities by entrepreneurs, business houses and corporates, leading to better employment, better utilization of resources and balanced inclusive growth of this region.
Become a Member
Join us in our endeavour to make Dakshina Kannada one of the
most sought after business destinations in the world.
Our Vision
To evolve as a catalyst of growth for the area of Dakshina Kannada guided by the business ethics and traditions evolved in this region over the years and driven by the sustained enthusiasm of making the best use of the rich material and intellectual resources of this region.
Our Mission
We, who constitute the representative body of business, trade and industry of Dakshina Kannada, are on a committed mission of making Dakshina Kannada a favourable destination for investment and economic growth by Quality, Partnering, Empowering the Business, Global Recognition.

Quality
Promoting quality and best business practices amongst our members

Partnering
Being proactive in partnering with the governmental agencies in formulating and implementing favourable business policies. 

Empowering the Business
Empowering the business, trade and industrial community with the best of business intelligence.

Global Recognition
Making the commercial establishments of this area globally competitive and giving them global recognition.

Growth of all the Sections
Promoting responsible corporate citizenship among our members and facilitating social harmony and inclusive growth of all the sections of the society.
To maintain a close link with government departments and keep itself fully informed of any changes in the laws and regulations concerning trade, commerce and industry.
To collect and compile statistical information relating to trade movements and make it available to the members at a nominal cost.
To be in regular touch with other District Chambers of Commerce and Industry in Karnataka on various matters.
To make a regular study of all economic activities in the district and offers suggestions and recommendations to the Government for implementation of development schemes.
To give members advice and guidance connected with their businesses and also inform them of their privileges, duties and responsibilities.
To function as a bureau for disseminating information among the trading interests inside India as well as with those outside the country.
To assist in securing the correct interpretation and implementation of new laws promulgated by the Government and protect its members from improper implementation and misinterpretations.
To issue, in order to protect the image of our country as well as safeguard the interests of foreign buyers of local commodities, Certificate of Origin, Certificate of Weight, Certificate of Quality etc. on demand, after making necessary inspection at a cost.
The Chamber is affiliated to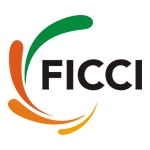 Federation of Indian Chambers of Commerce & Industry, New Delhi.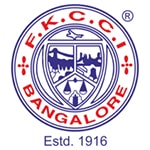 Federation of Karnataka Chambers of Commerce & Industry, Bangalore.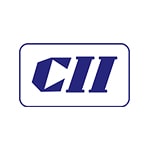 Confederation of Indian Industry, (Southern Region), Chennai/Bangalore.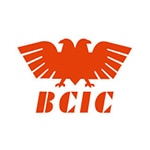 Bangalore Chamber of Industry & Commerce, Bangalore.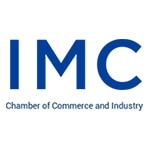 Indian Merchants' Chamber,
Mumbai.